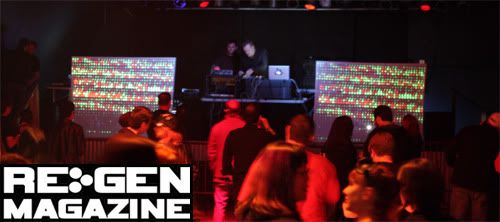 Reengineering Performance Metrics
Clint Sand and Brad Perkins, the driving forces behind Synnack and Torrent Vaccine, respectively, each bring a unique and extremely innovative vision to their recorded works. Torrent Vaccine revels in intense atmosphere, mixing glitch, harmonies and strong rhythms to create complex instrumental soundscapes. Meanwhile, the impossible-to-pin-down Synnack explores all matter of sonic IDM structures, effortlessly prancing from light and airy ambient work to hard bass-driven dance floor-ready anthems.
:Update:081610:
Torrent Vaccine is also featured on this weeks Regen Podcast.