Synnack vs. Torrent Vaccine
Overview
"Synnack versus torrent vaccine" is a live performance featuring on-the-fly mashup of dark electronic music by Clint Sand of Synnack and Brad Perkins of Torrent Vaccine.
The Live Show
From neworleansmusicians.blogspot.com: Next was another duo, "Synnack vs. Torrent Vaccine". Showmanship definitely came into play for their set. A Roland mixer decked out with a Theramin style sensor triggered the depth of an effect over the music. Ever present were beer tub laptop holders, and synth controllers. Think of a world when IDM, EBM, Power Noise, beer swilling & stage dry humping co-existed; this was all that and more. The guys were definitely feeling there music, in between the sweep filters, knob twisting, fist pumping and gyrating. They screamed for crowd participation in between every song, never loosing energy and stage presence.
It gave a fun energy to the show and kept all of us head banging, dancing and hungry for more. At one point, one of the members called zero order onstage to take over effects and mixing duties while he got another drink from the bar, used the restroom, and screamed for joy at the side of the stage for an encore. The unity and stripped down raw emotion for this show is what made it stand out from other laptop DJ/ power noise gigs.
Want Synnack vs. Torrent Vaccine to play in your area?
Email: booking@torrentvaccine.com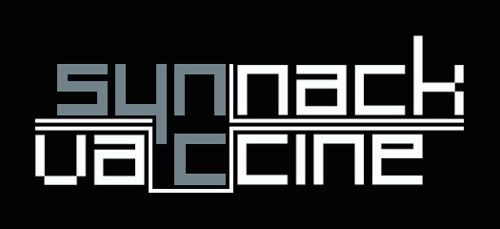 Synnack Vs. Torrent Vaccine – Her Room LIVE! from Torrent Vaccine on Vimeo.